Lunch Bag Dad
July 22, 2016
I'm not exactly sure how all this got started. My daughter, Emily, might comment below after she sees this, because her memory is likely better than mine. Each morning during the school year, I'd draw a little something on her lunch bag. Eventually, I started doing them on Carson's lunches (pictured below) as well.
My routine
Think of a topic and find an image on the Internet.
Use the computer image as my drawing reference.
Try to always get a "lunch" reference in there.
I don't have a lot of time (rather not get up earlier), so these are quick, taking me anywhere between 5-15 minutes.
A Pittsburgh buddy of mine is known as The Chalking Dad, and he made the suggestion that I should call myself the Lunch Bag Dad. Not likely, but I will throw it in the headline, Erik. :-)
That said, here you go.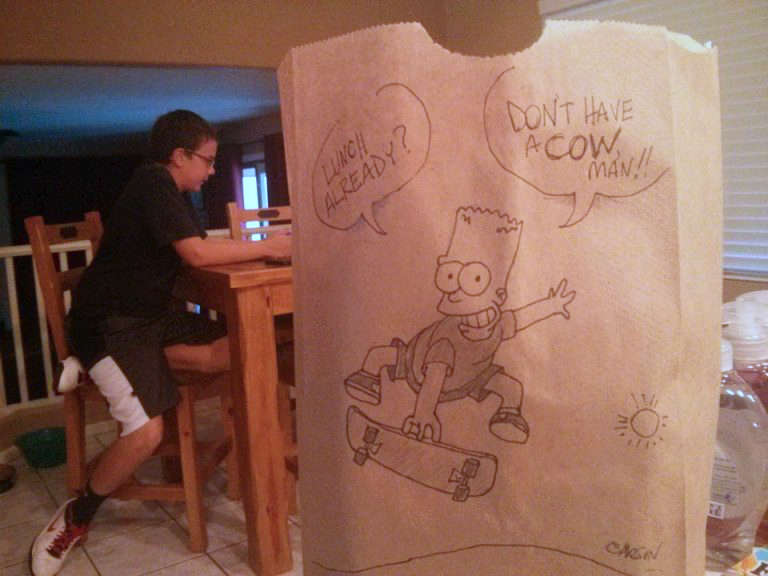 Bart Simpson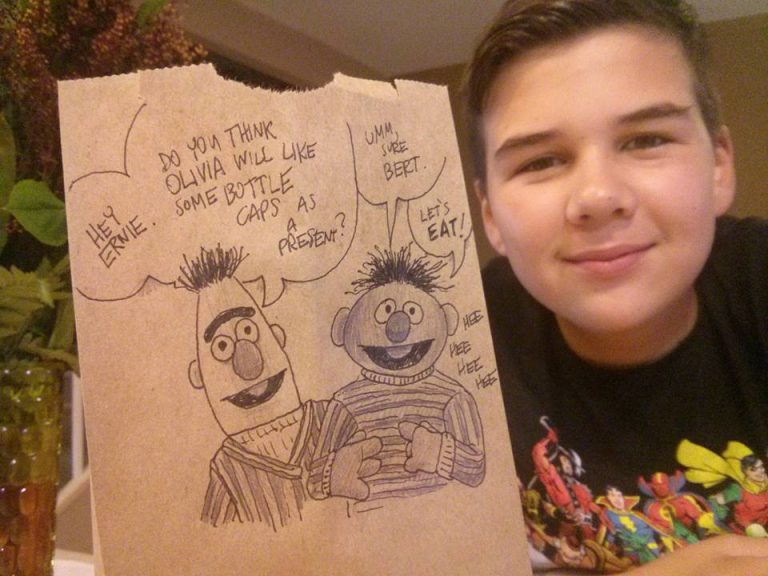 Bert & Ernie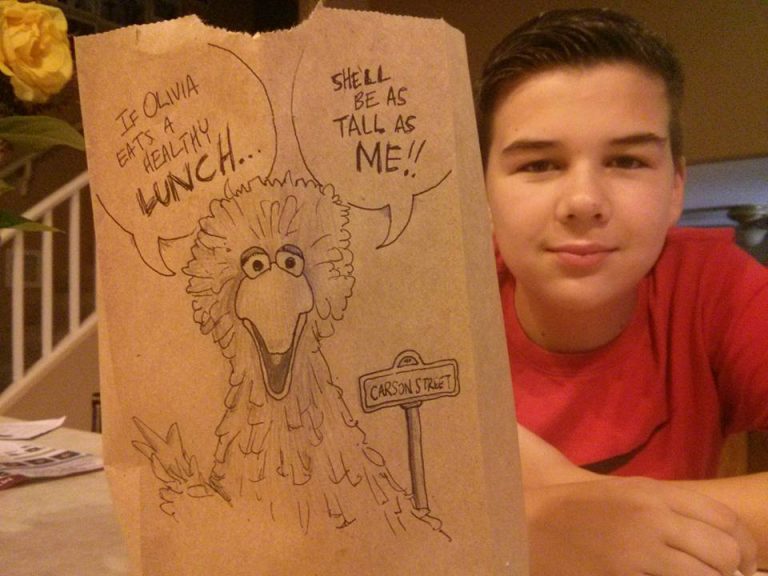 Big Bird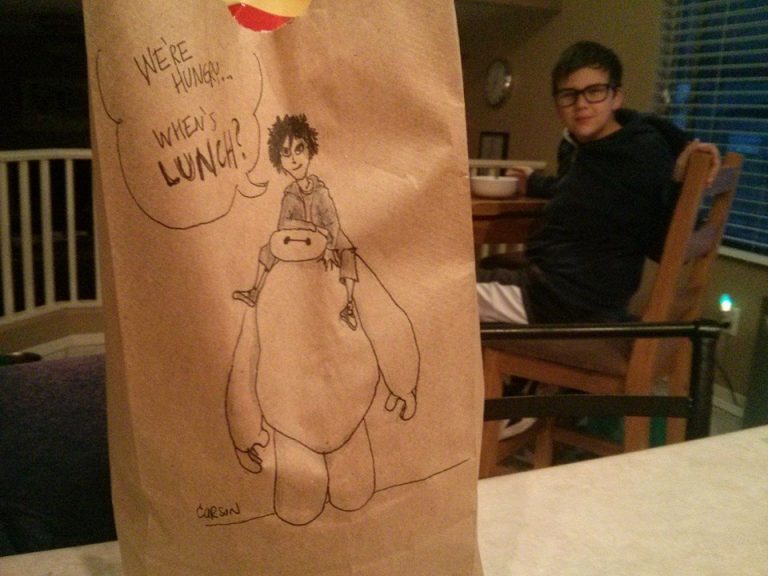 Big Hero 6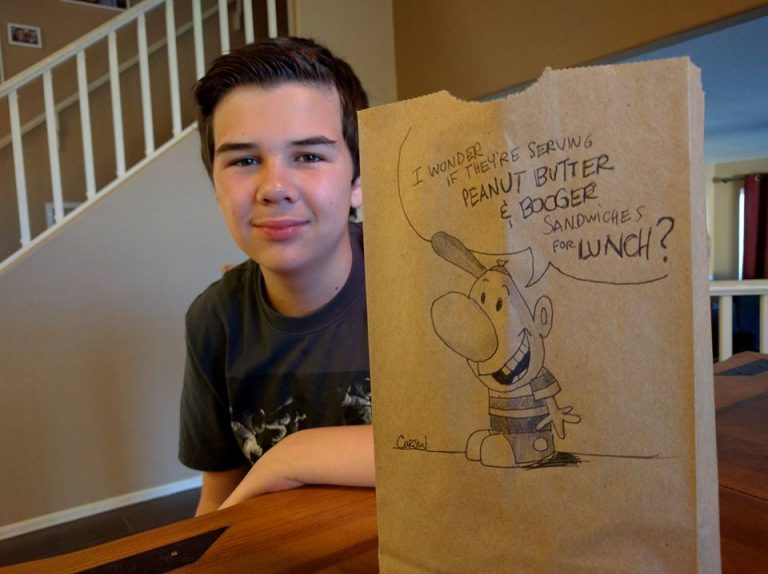 Billy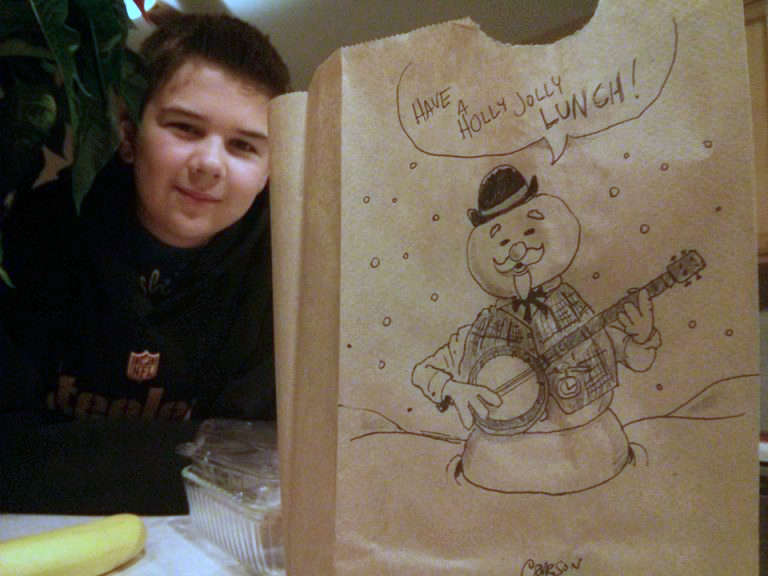 Burl Ives Snowman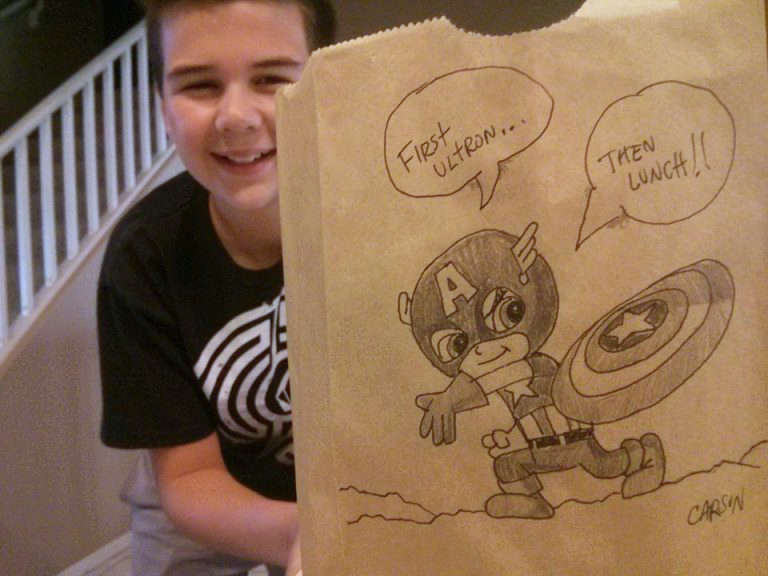 Captain America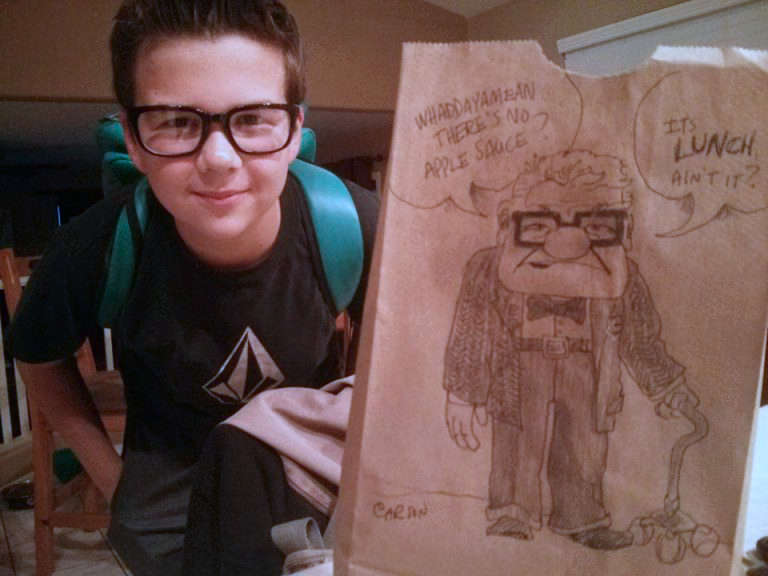 Carl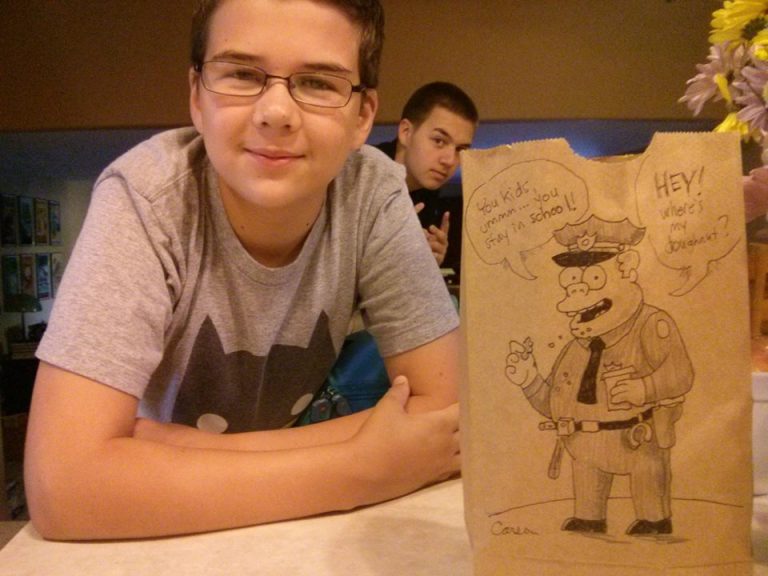 Chief Wiggam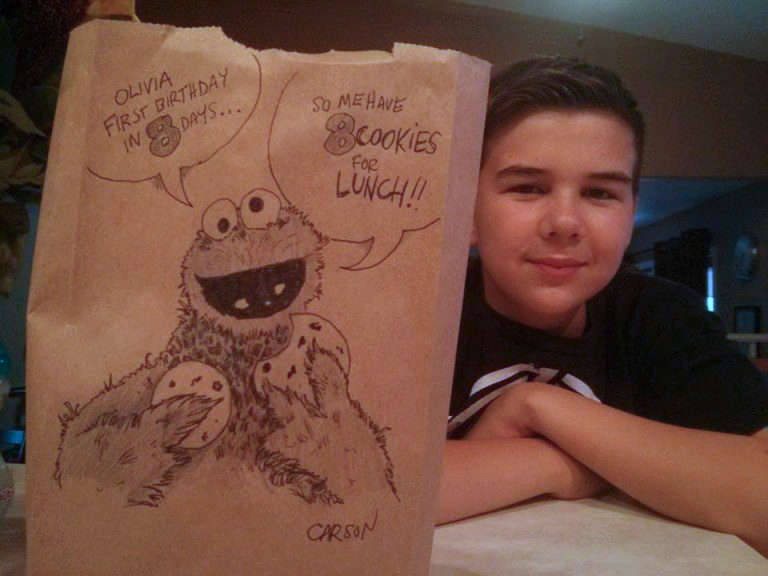 Cookie Monster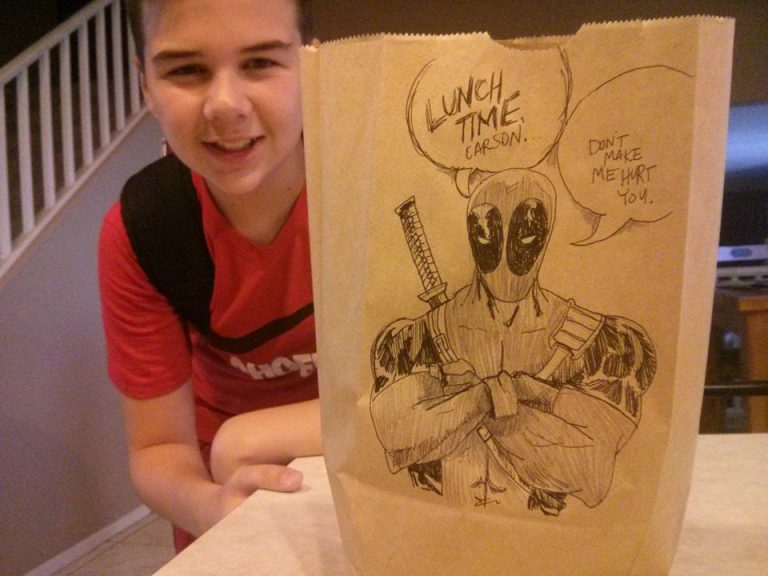 Deadpool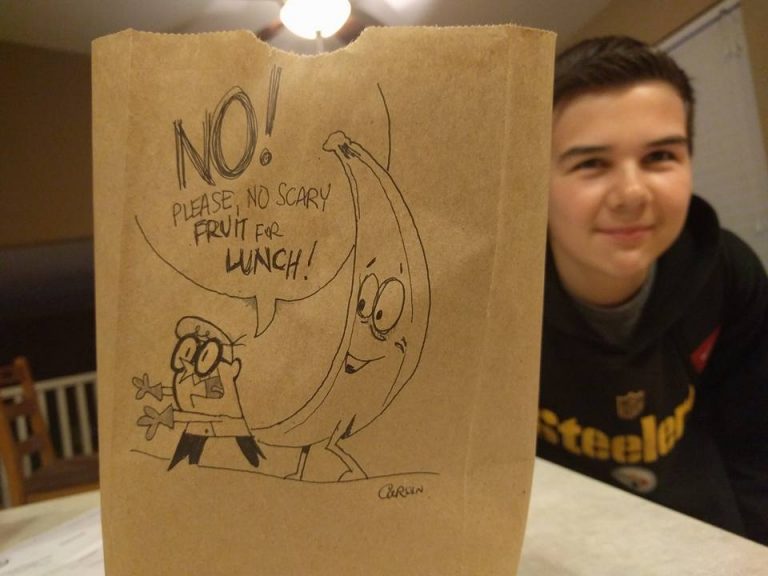 Dexter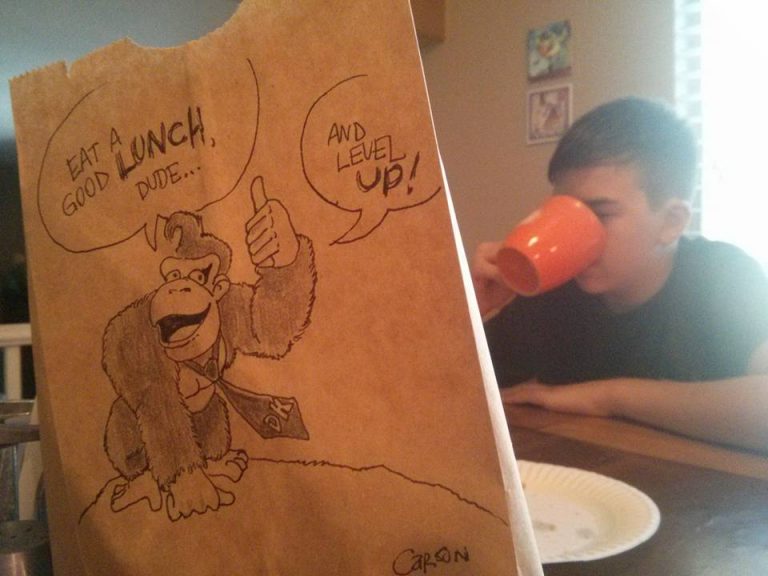 Donkey Kong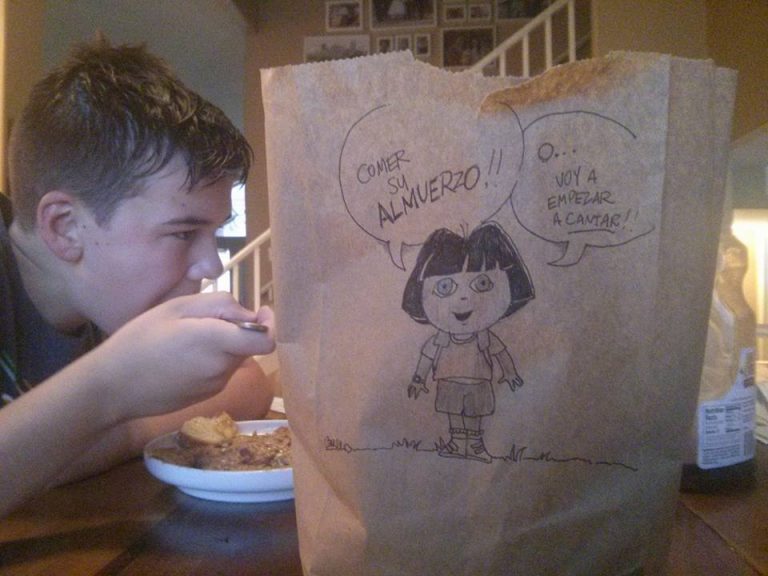 Dora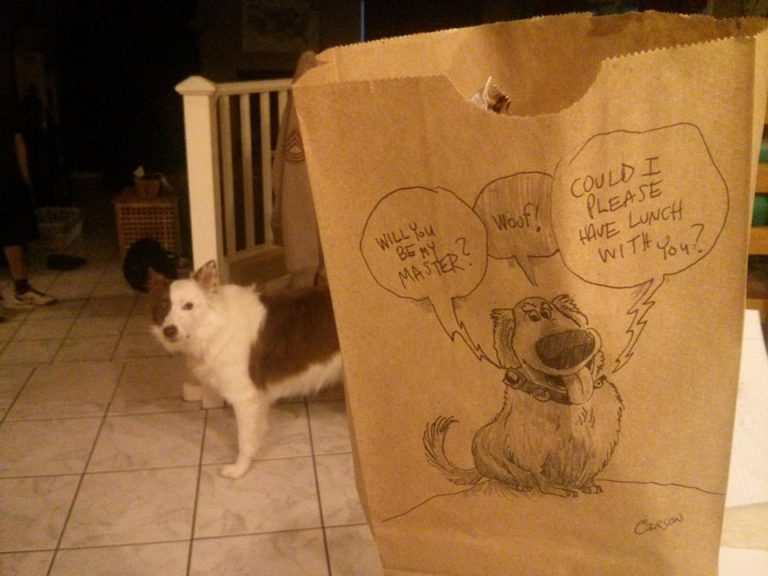 Dug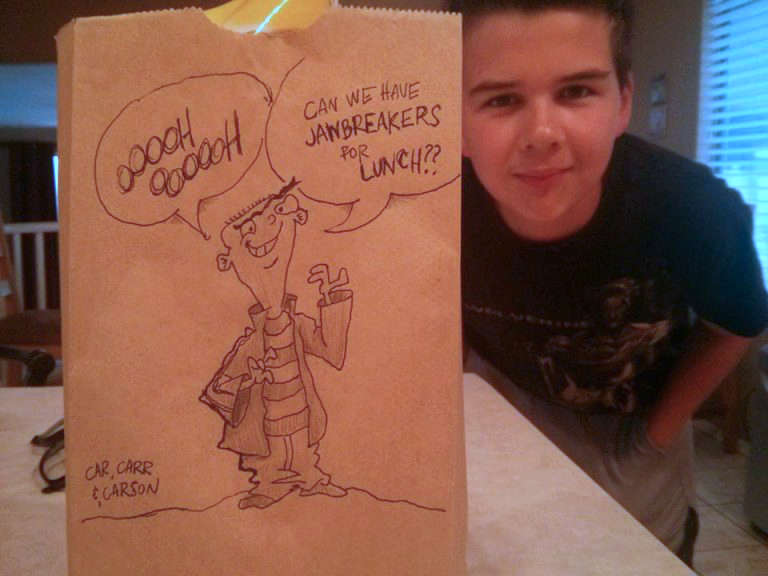 Edd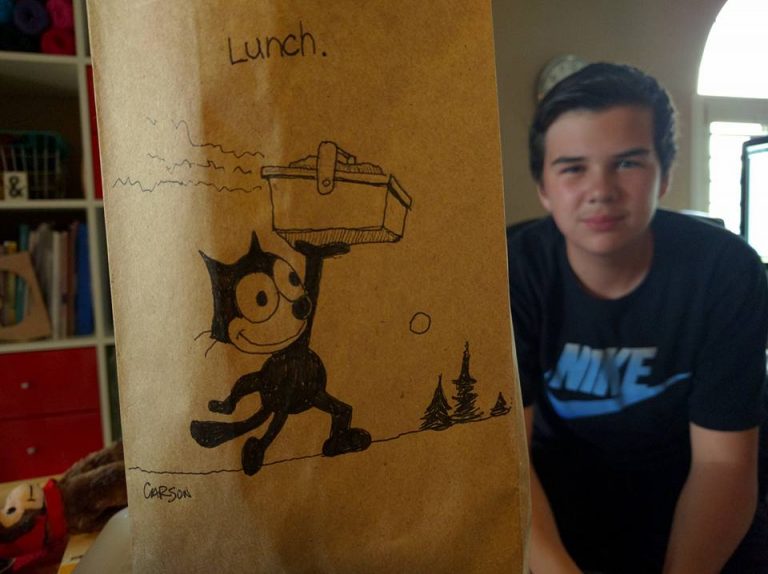 Felix the Cat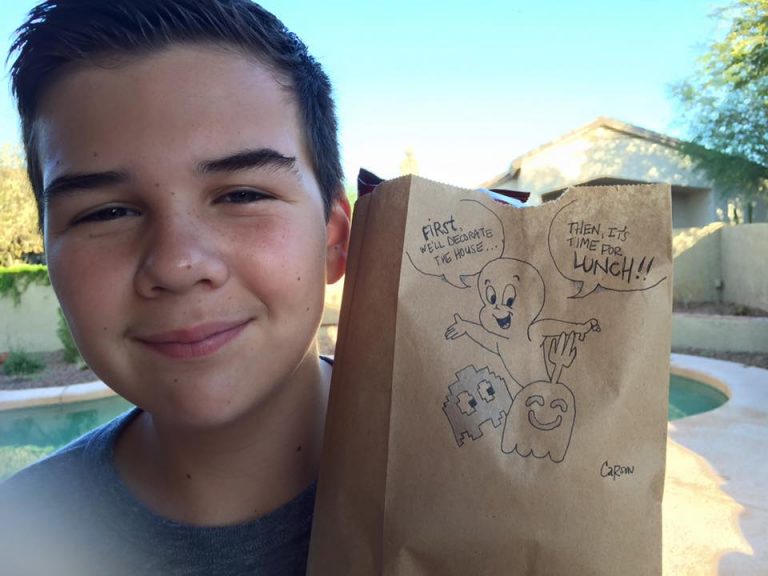 Ghosts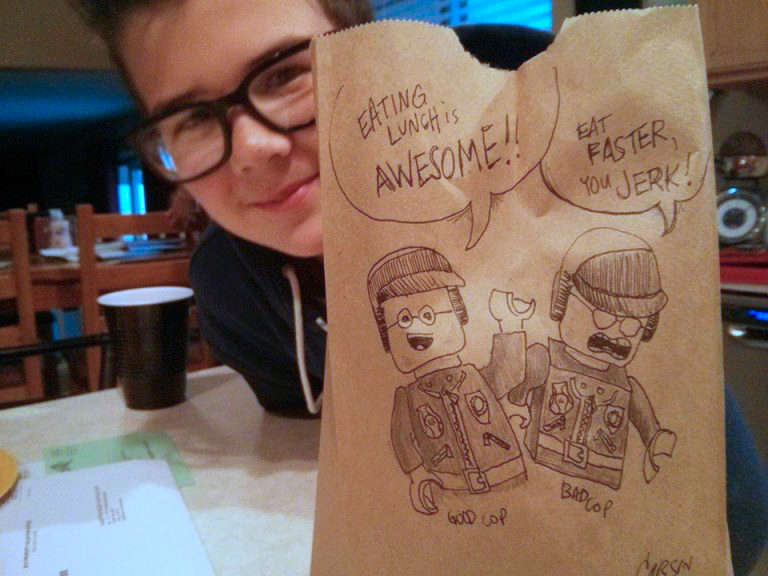 Good Cop, Bad Cop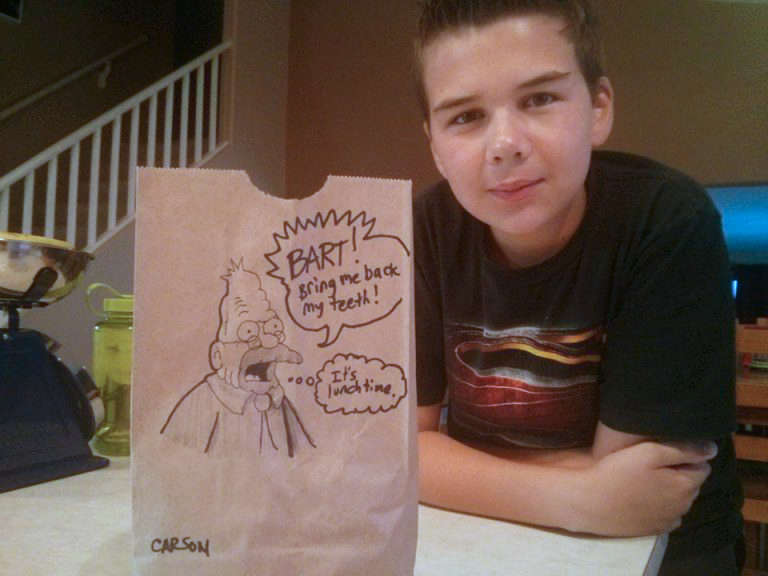 Grandpa Simpson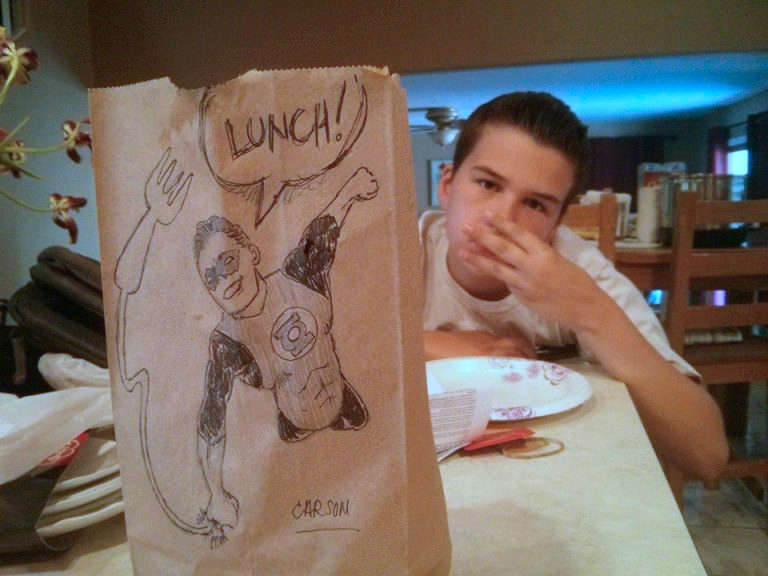 Green Lantern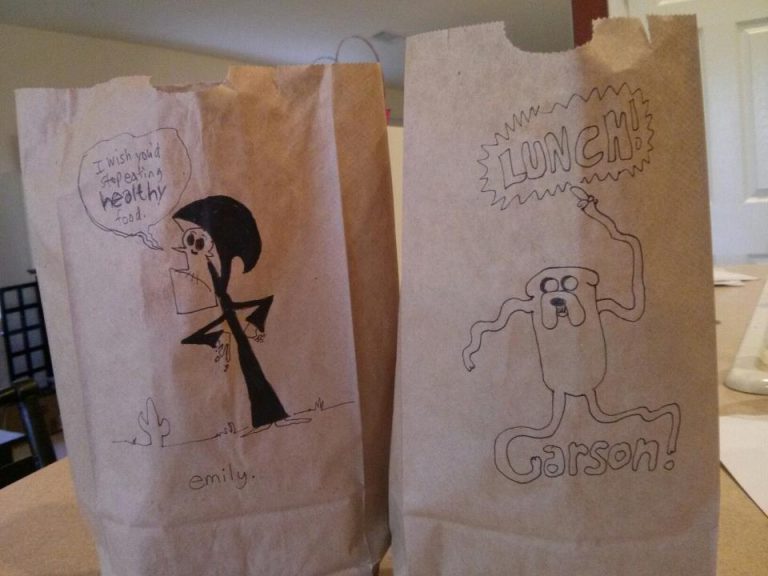 Grim Reaper & Jake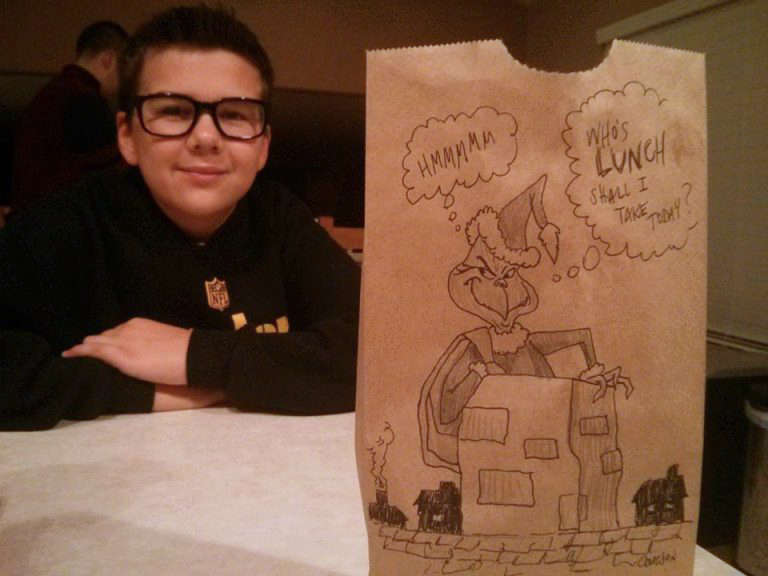 Grinch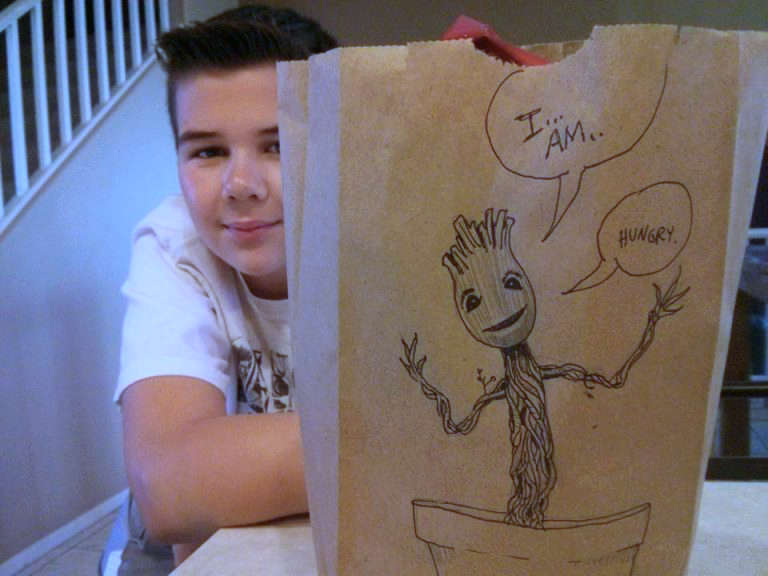 Groot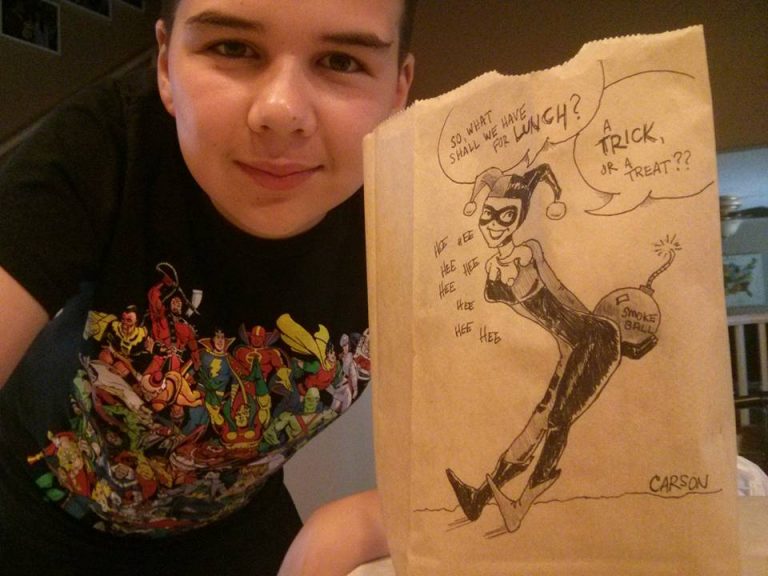 Harley Quinn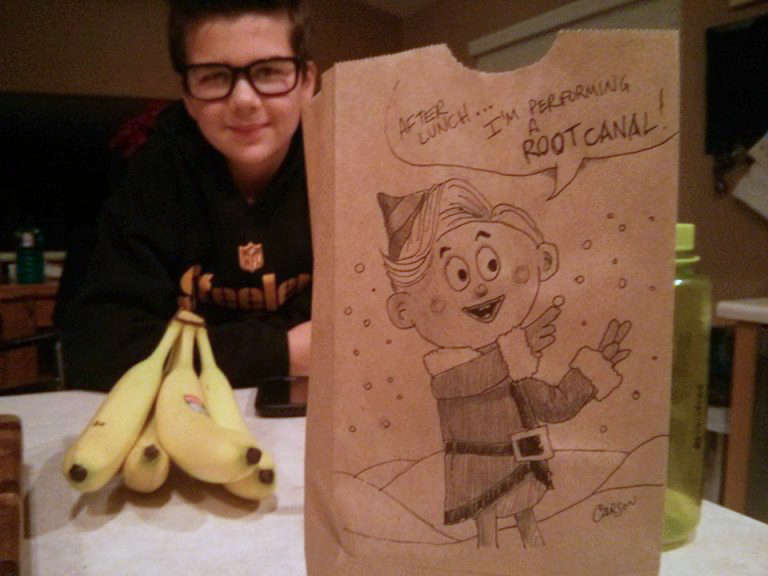 Hermey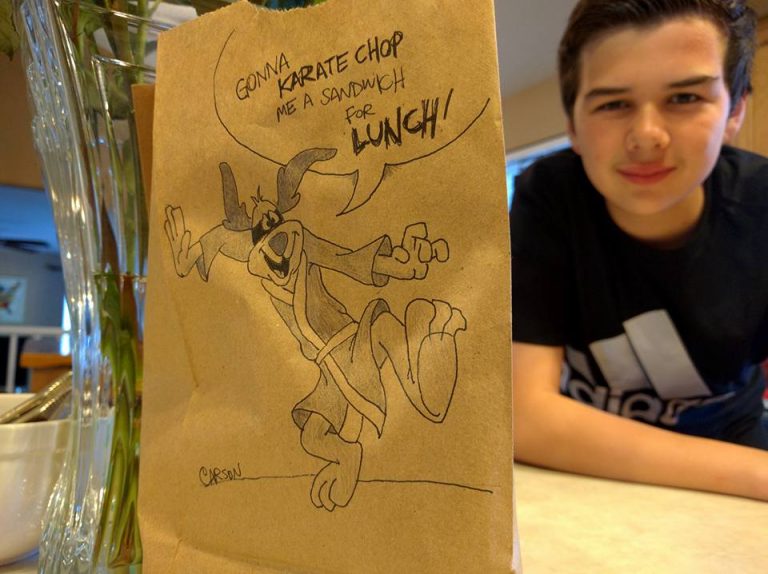 Hong Kong Phooey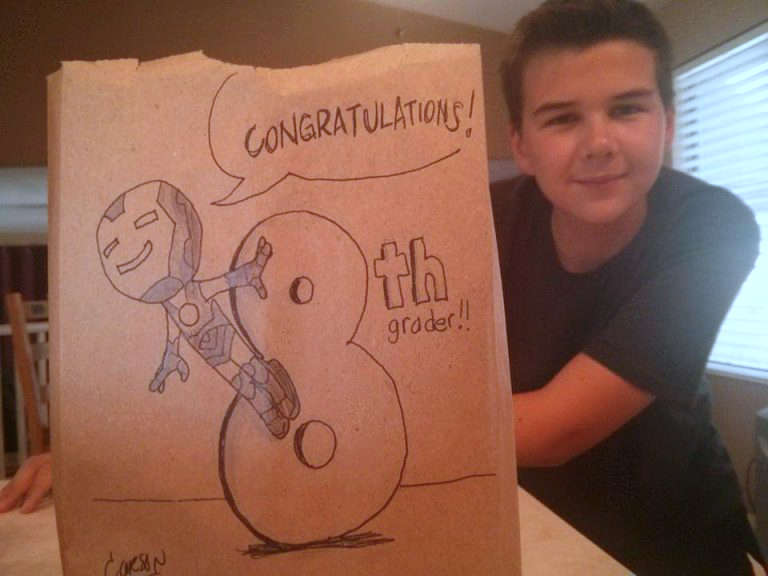 Iron Man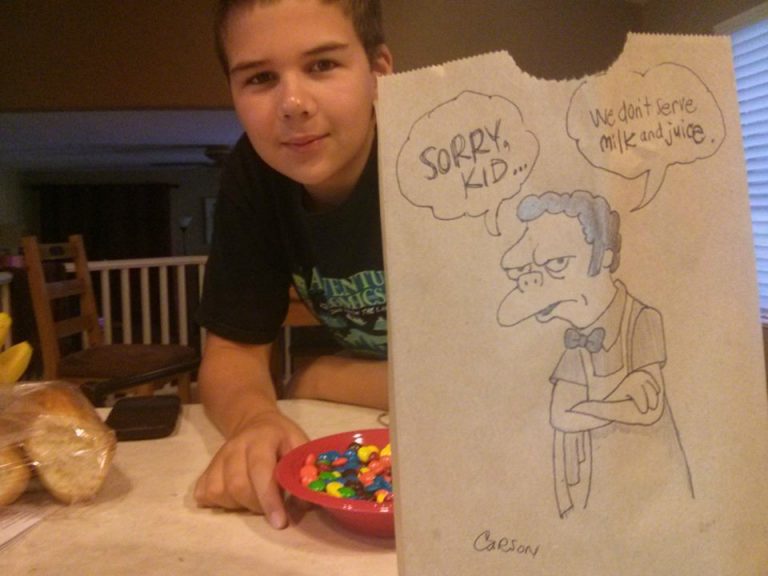 Moe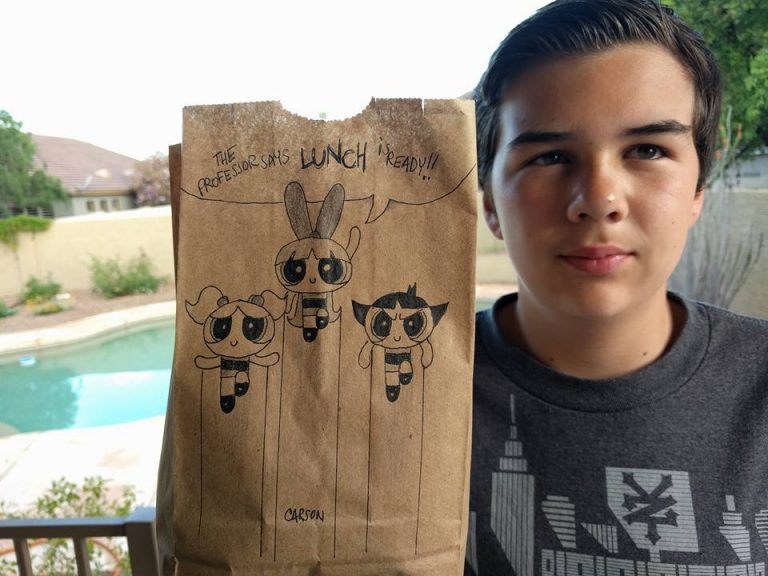 Powerpuff Girls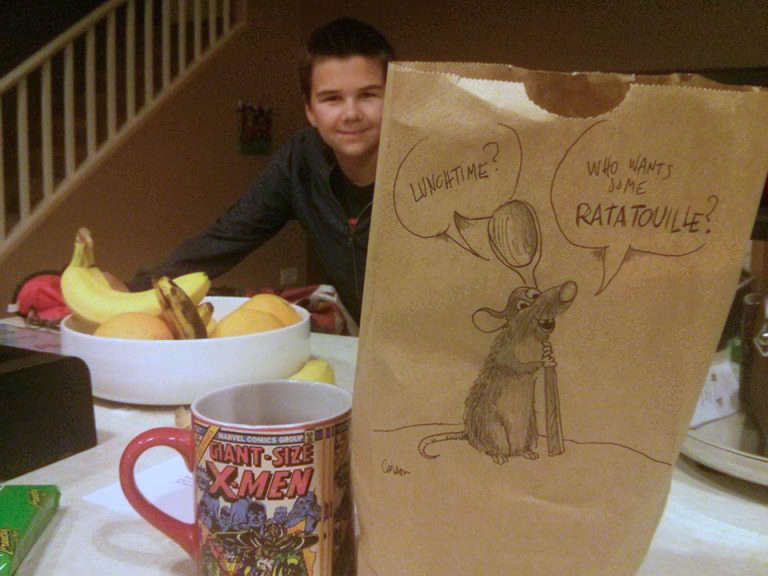 Ratatouille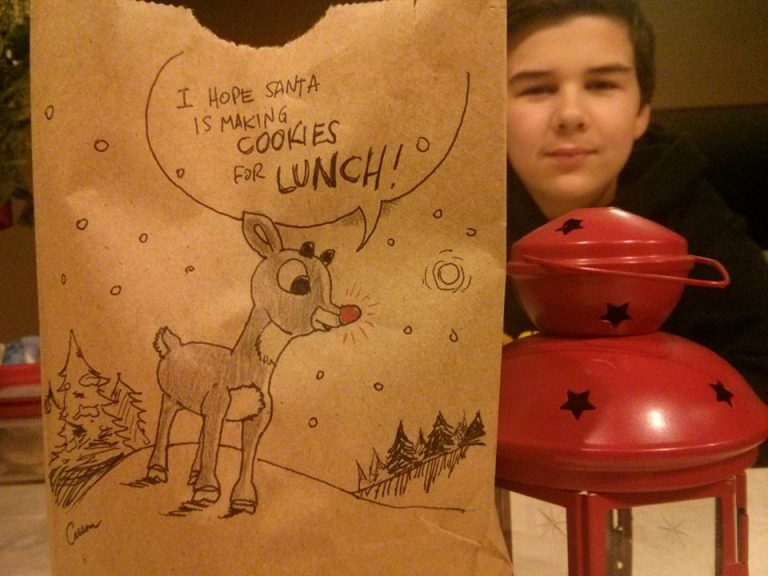 Rudolph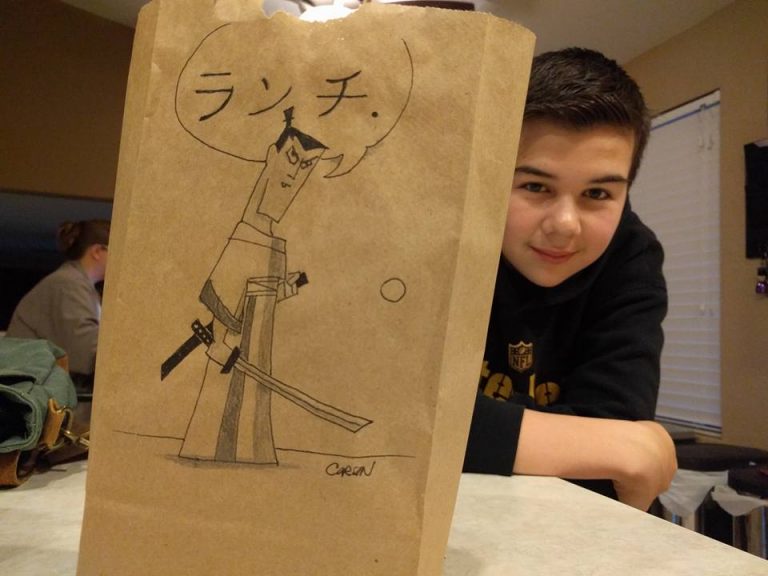 Samurai Jack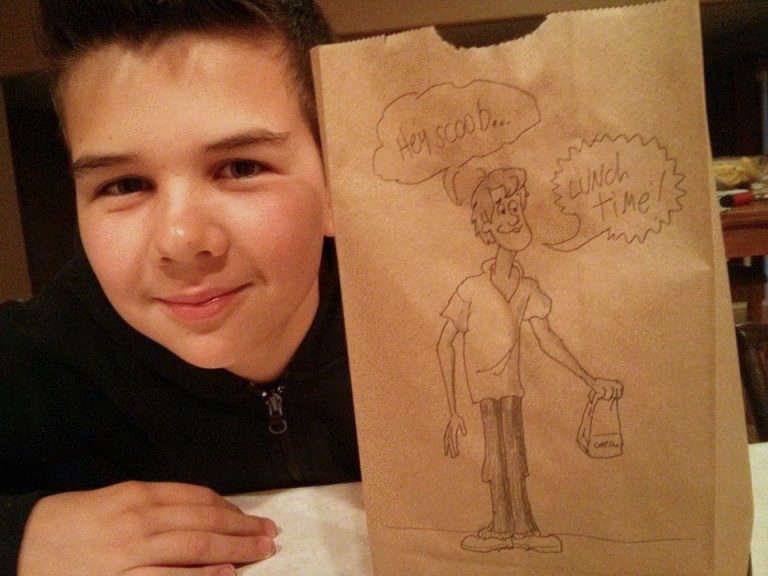 Shaggy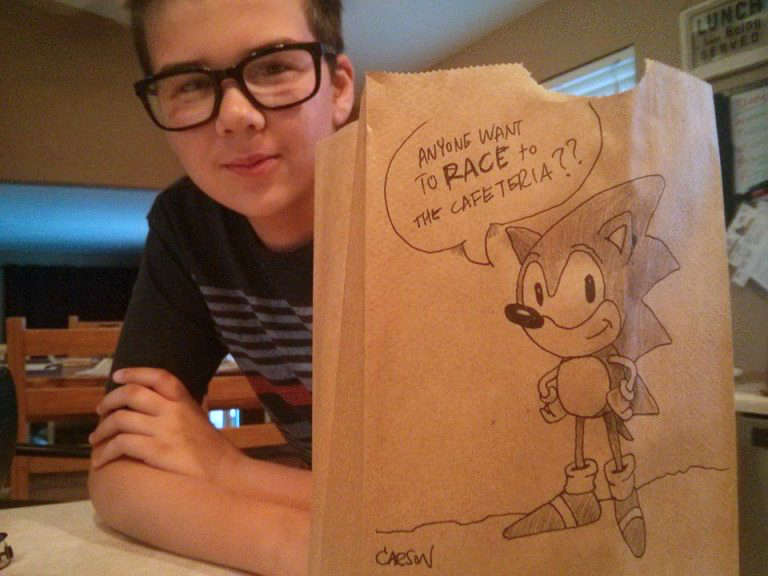 Sonic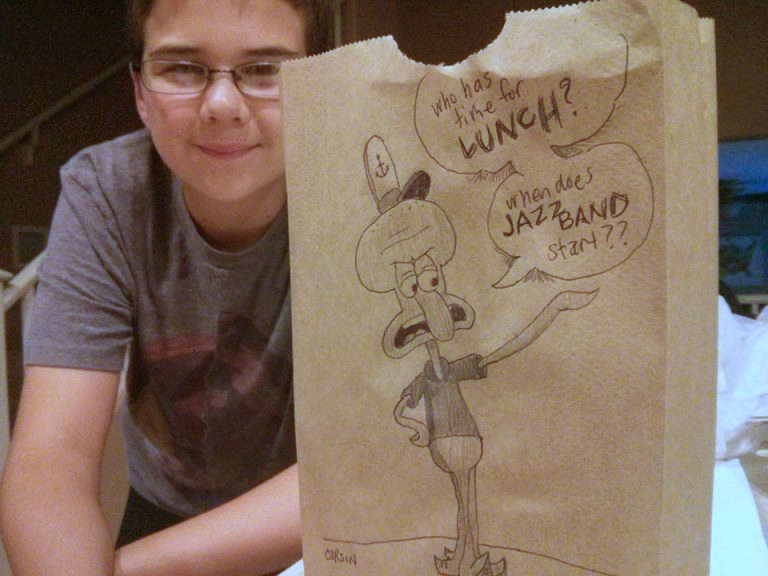 Squidward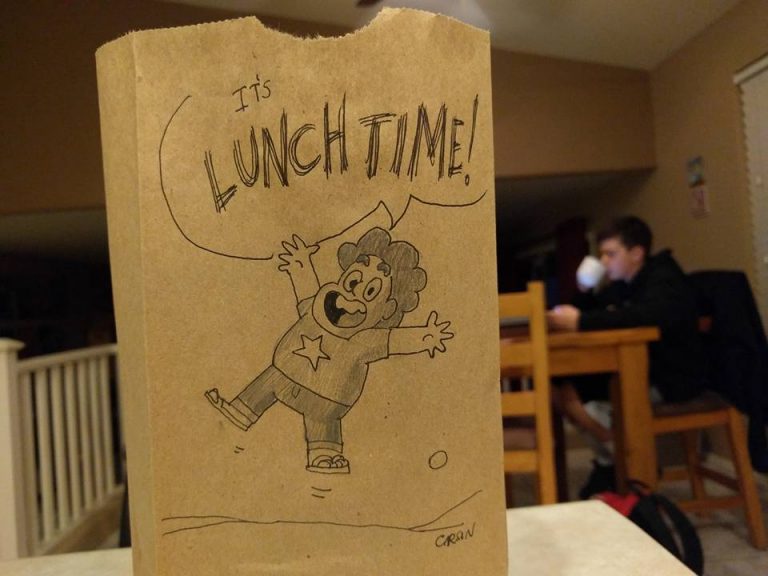 Steven Universe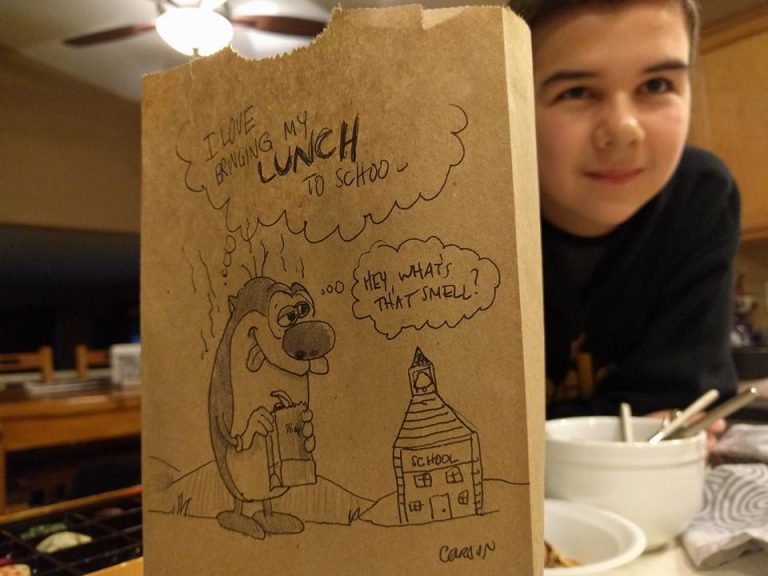 Stimpy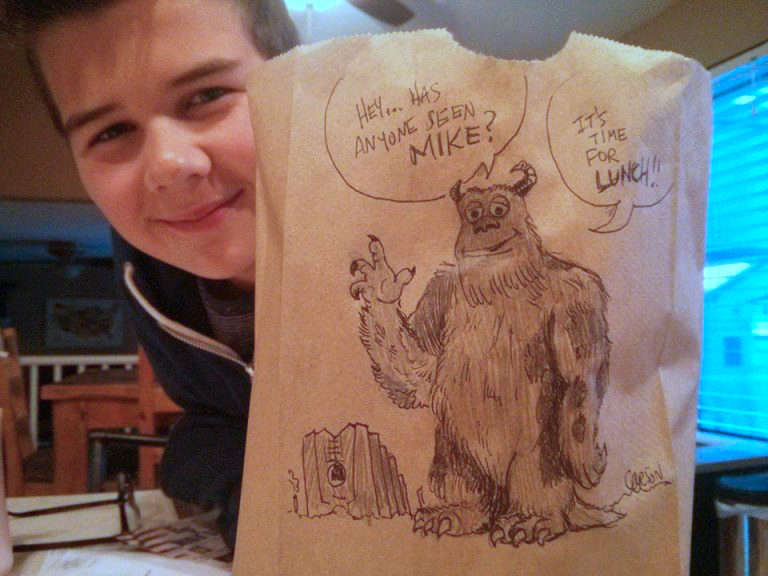 Sully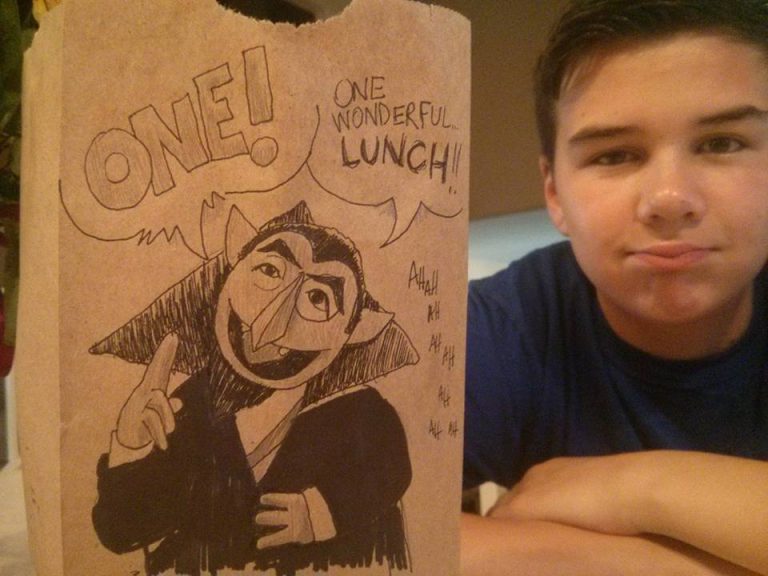 The Count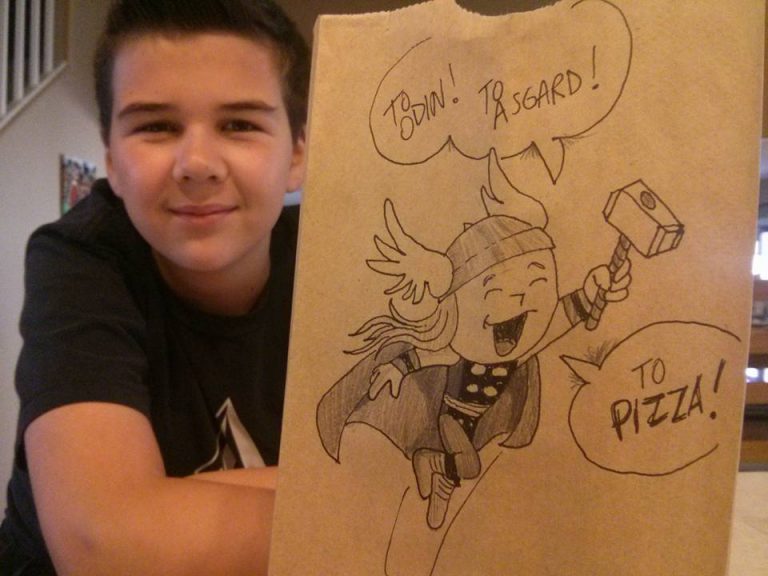 Thor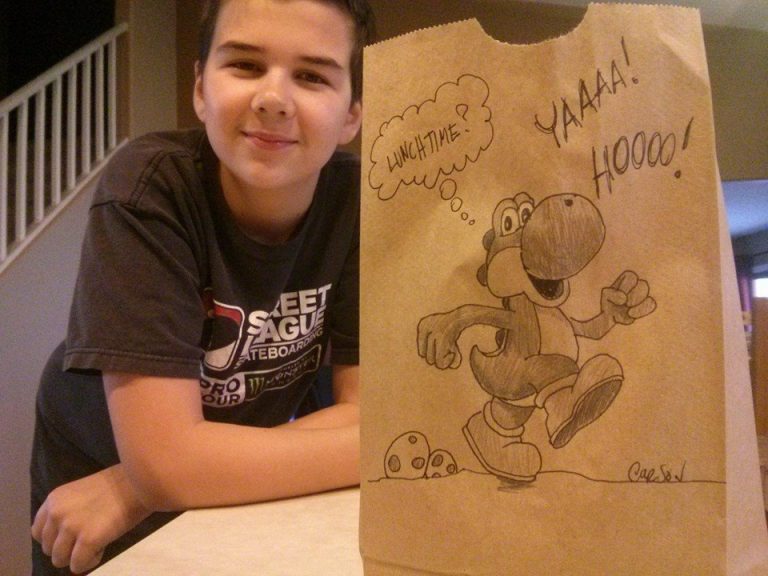 Yoshi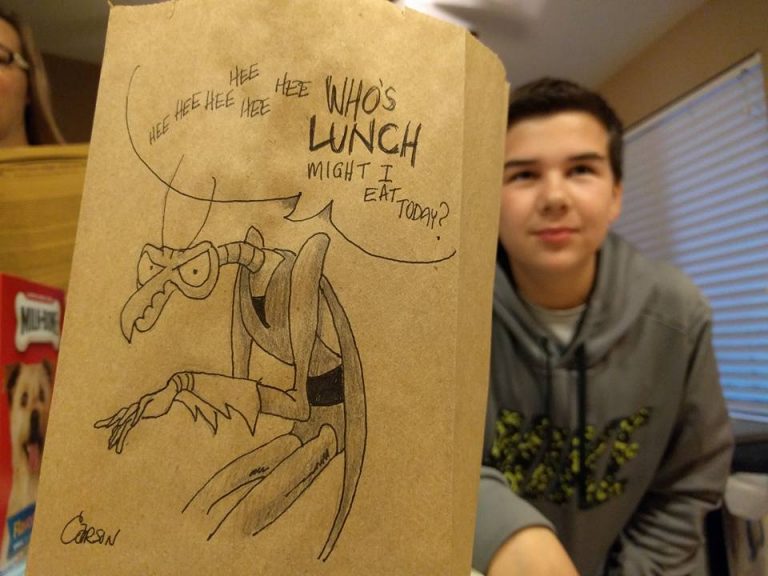 Zorack