Launching domains on Netlify
September 02, 2019
If you know Github, using Netlify to make your website live is super easy.
Six easy steps
Create a Netlify account, and install the Netlify CLI in your terminal, which is

npm install netlify

-

cli 

-

g

Log in to Netlify, and click on the "New site from Git" button.

It'll ask you where your repo is: Github, GitLab, or Bitbucket.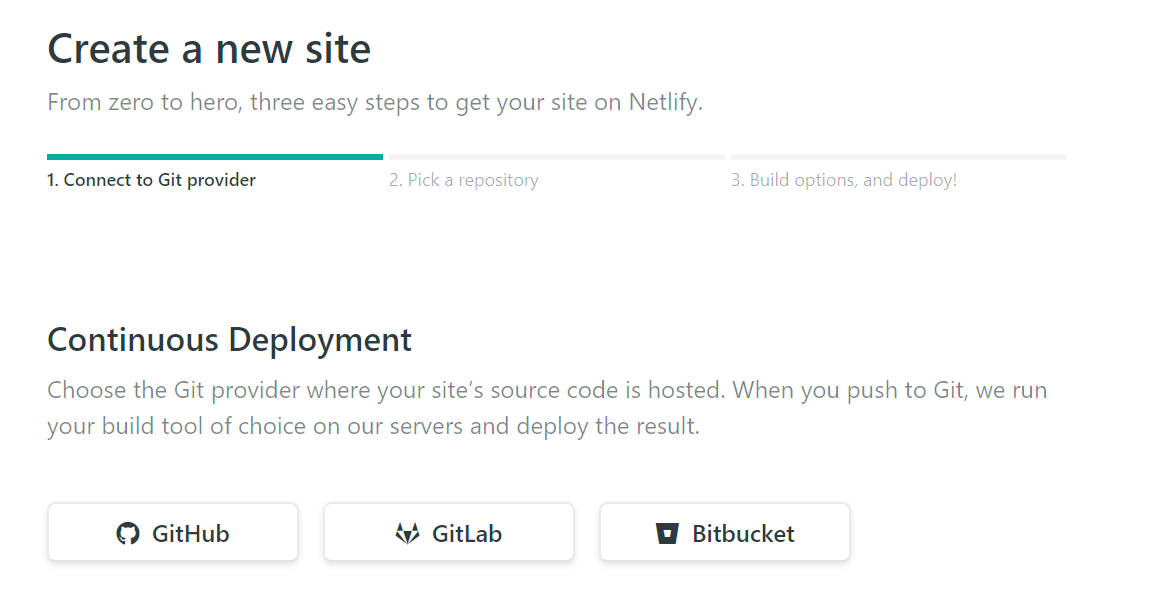 It'll likely ask you for access.
Then just choose the repo.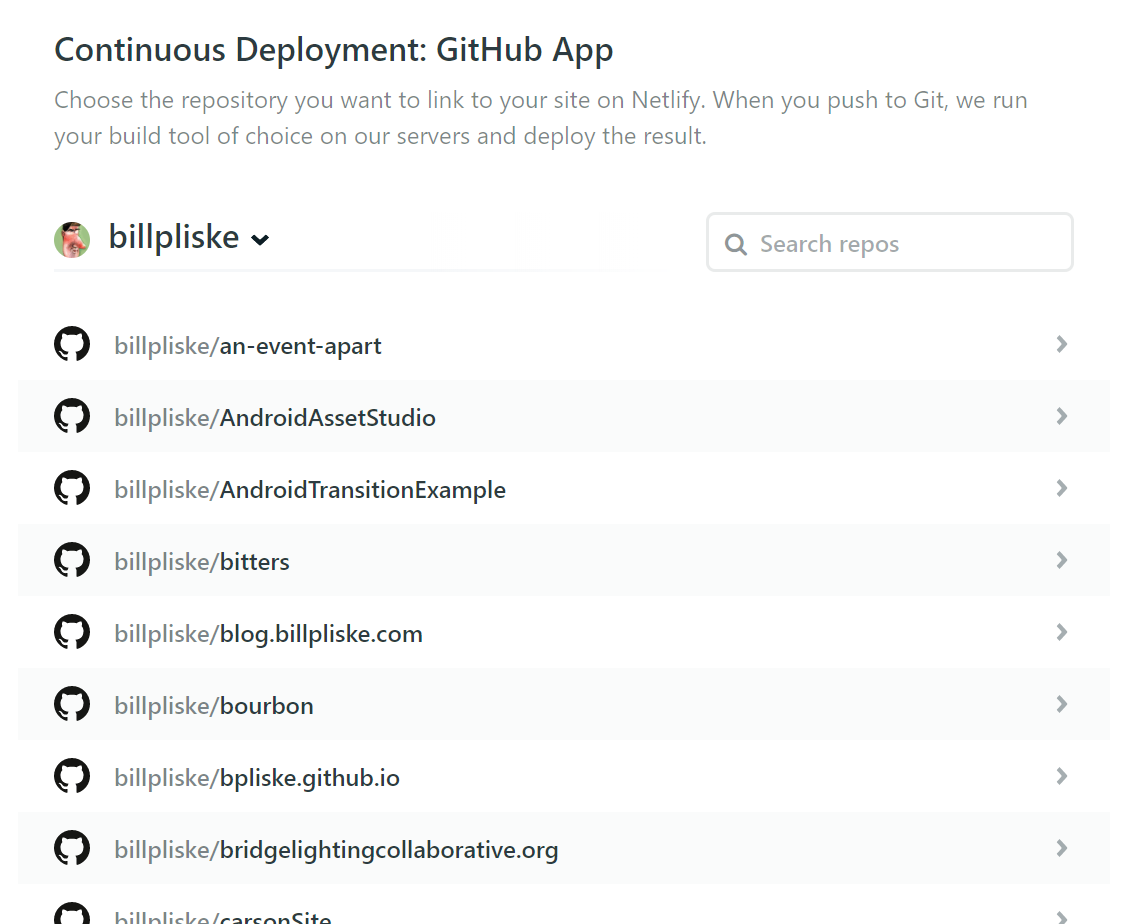 Many of mine are straightforward React or Gatsby projects, so there's no other set up. So after clicking "Deploy site," you're pretty much good to go.
You have a URL! (sort of)
Netlify creates a URL for you, but it's their own version. So unless you're happy with your site URL being narcissistic-badger-12b0e5.netlify.com, there are a few more steps.
Go to your team, and select the website in need a a custom (non-Netlify) URL.
If you've already added your A record or CNAME record, you're ready to move on.